Devotion
QT: Centre of Celebration: Atonement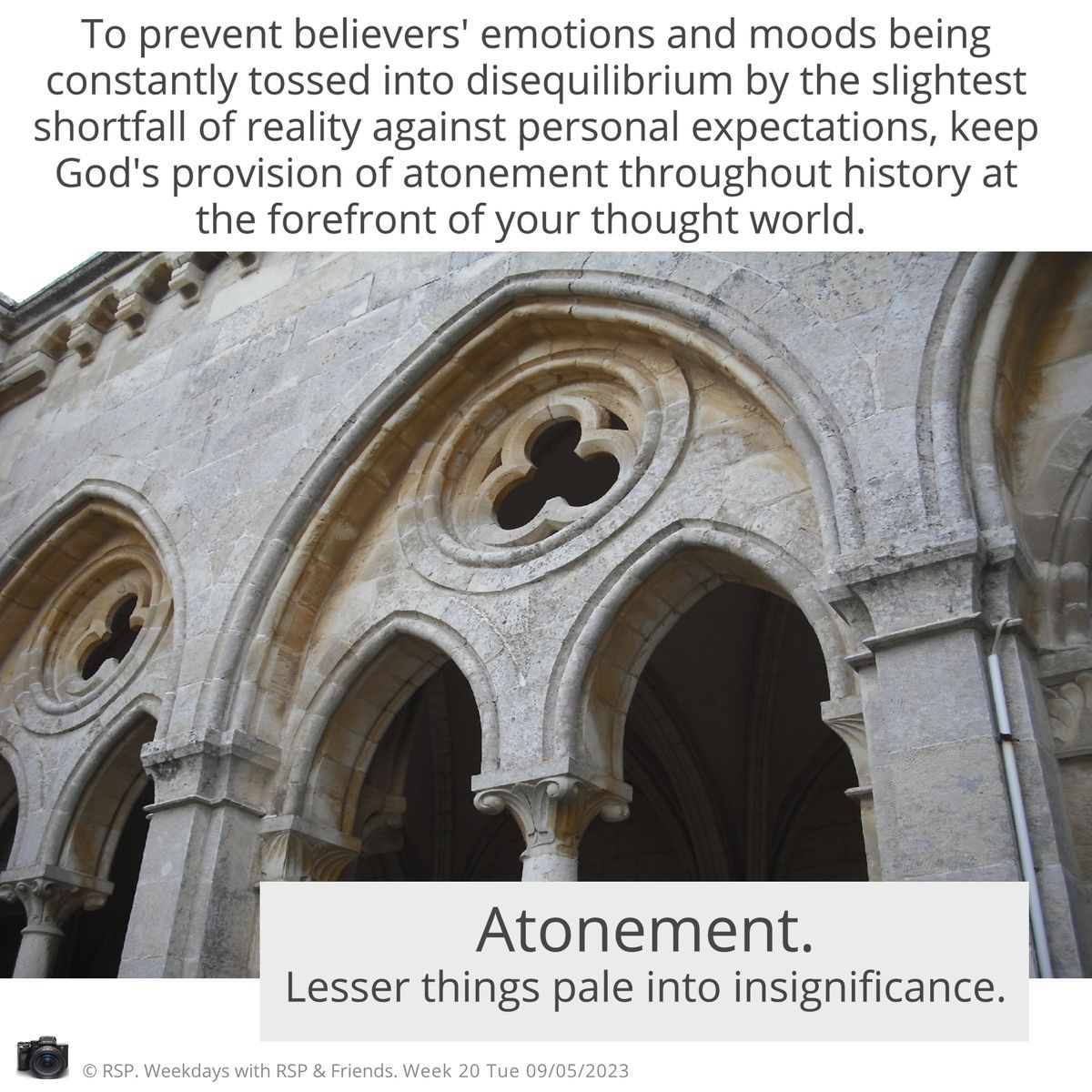 Centre of Celebration: Atonement
https://www.esv.org/Ezra6:15–18
Week 20: 09/05/2023. Tue
Long way to go in the week or life? Regardless of long or short, lostness seeps in and stays if travelers loses a focus of celebration: atonement.
Ezra and his community celebrated: "this house was finished on the third day" (Ezra 6:15). Ingredients of this celebration included (1) "with joy" 6:16, (2) "sin offering" 6:17, (3) living life and performing rituals "as it is written in the Book of Moses" (6:18).
The use of bulls (100), rams (200) and lamb (400) was not to buy favour from the LORD. Instead, it was a "sin offering for all Israel" (6:17). This pattern recalled the Day of Atonement prescribed by Moses in Leviticus 16:15–16.
Believers today benefit from the death of Jesus Christ on the cross. Because Jesus is God, His work on the cross is once and for all and applicable to whoever that comes before God with Jesus' work of atonement internalised by faith initially and kept at the forefront of their thoughts and emotions subsequently throughout their journey of sanctifying by God's Word.
To prevent believers' emotions and moods being constantly tossed into disequilibrium by the slightest shortfall of reality against personal expectations, keep God's provision of atonement throughout history at the forefront of your thought world.
Lesser things pale into insignificance. There would always be a reason to celebrate today, even though Friday, weekend and the next holiday or pay-rise are all still far away.