Devotion
Chariot Horses? Victory Assured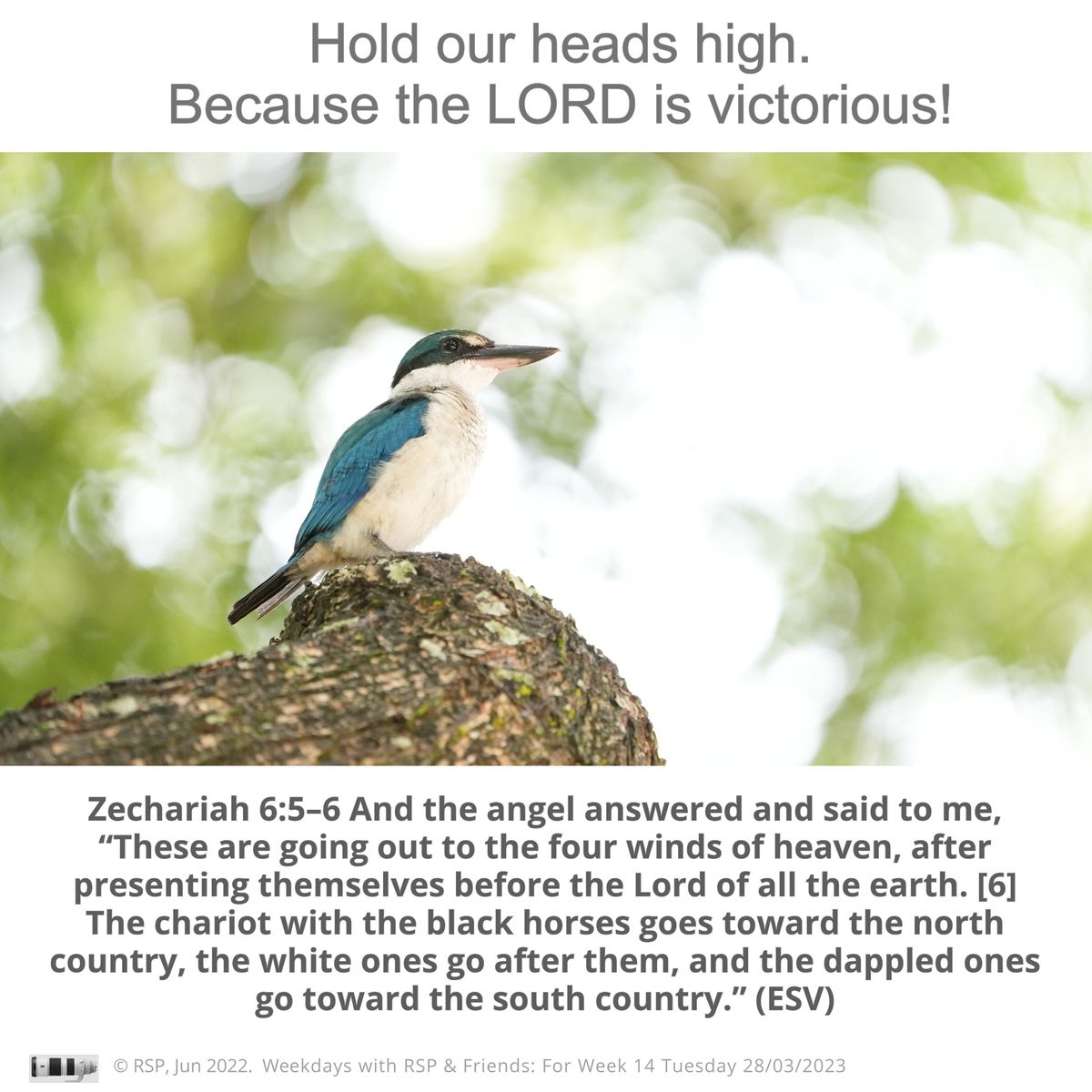 Chariot Horses? Victory Assured
https://www.esv.org/Zech6:5—6
Week 14: 28/03/2023. Tue
The world has many dramas unfolding at the moment: resurgent virus? Missile tests, drone incidents and military standoffs? Labour strikes yesterday that paralysed a nation?
When many of us need to admit we do not have sufficient facts (not spun by those who can spin stuffs) to understand sufficiently to know what is going on.
But Zechariah assured us of the general direction—victory for God and His people of all ages. Yes even for you today.
Zechariah 6:5–6 And the angel answered and said to me, "These are going out to the four winds of heaven, after presenting themselves before the Lord of all the earth. [6] The chariot with the black horses goes toward the north country, the white ones go after them, and the dappled ones go toward the south country." (ESV)
Victory is assured because the war is fought not with metal hardware but with invisible beings—"going to the four winds of heaven", yet "all of them strong" (6:3). But they only go out after "presenting themselves before the LORD of all the earth" (6:5).
With such powerful unseen agents that only strike with diligence (and impatience to go, 6:7) at the LORD's command, His people today must take in this vision and move forward with courage.