EO 2023 Concepts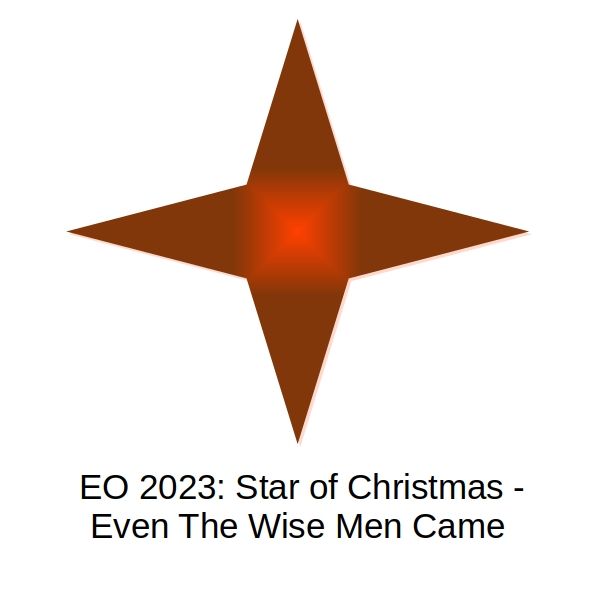 A. Project Name: Christmas Evangelistic Outreach 2023
B. Title: Star of Christmas: Even the Wise Men Came 圣诞之星:
C. Date/Time: 23/12/2023 @4pm MCI
D. Theme: The Nativity – Wise men POV
E. Approach: Drama-based/musical with Congregation participation
F. Script Writing Components: Conversation points of the wise men & supporting actors. Challenging our own perspectives/ systems about meaning of life:
(a) if it is chasing power/status/material possession for significance (wrong star)
(b) Jesus is the real star.
(c) The wisemen's selection of gifts of gold, frankincense and myrrh point to His roles of king, high priest and saviour.
G: Response: Accept His Christmas Gifts, Rejoice and Return to shine for Him!