Devotion
QT: Not giving up Nehemiah 4:10–13 Week 28: 06/07/2023. Thu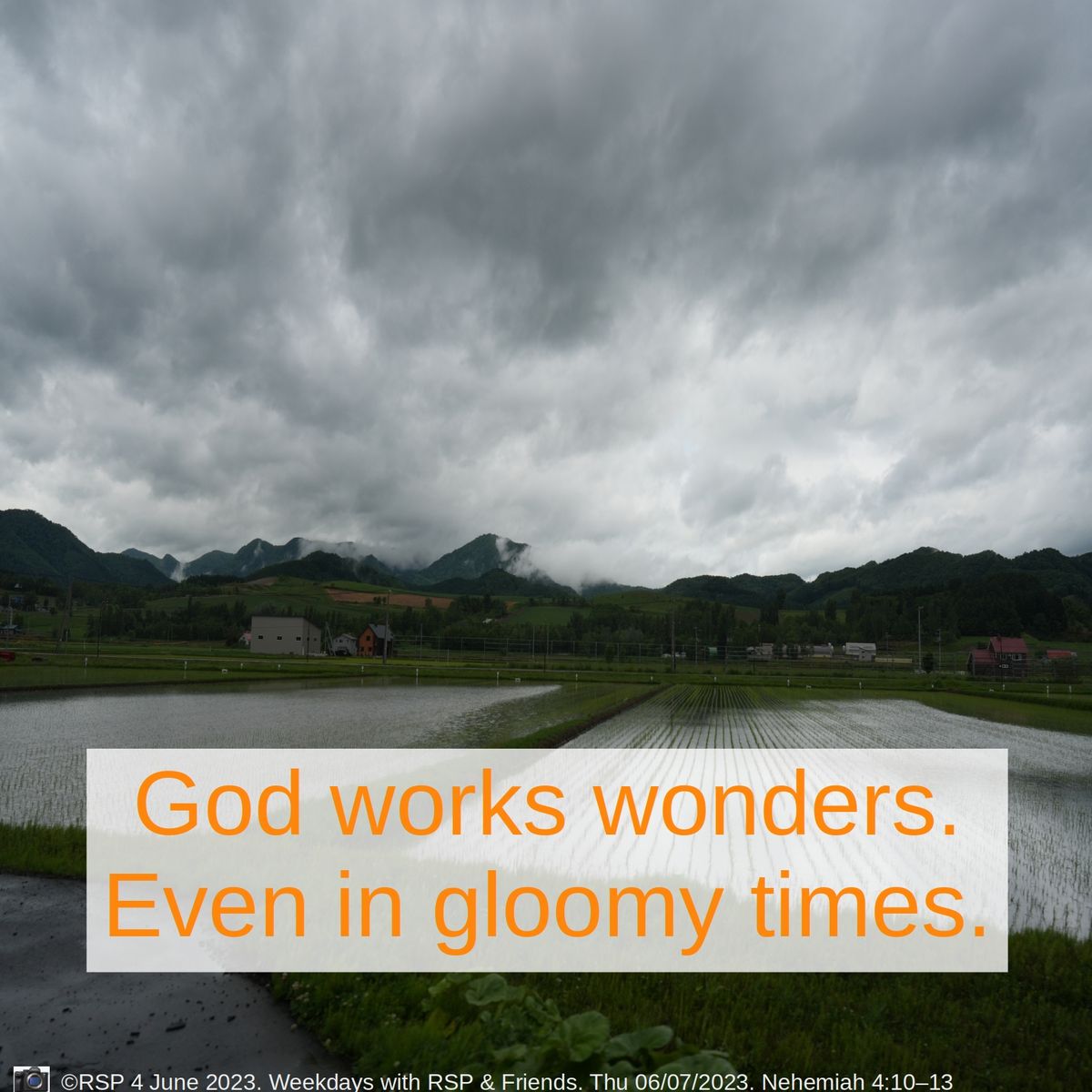 Nehemiah 4:10–11 In Judah it was said, "The strength of those who bear the burdens is failing. There is too much rubble. By ourselves we will not be able to rebuild the wall." [11] And our enemies said, "They will not know or see till we come among them and kill them and stop the work." (ESV)
God's restoration of His people did not exclude ridicule from those who opposed God's work. In addition, the Judeans were overcame by "too much rubble" and lack of strength.
Further dangers included outright threats of "kill them" to stop work (4:11). Sometime, opposition come from within—Jews who lived near them urged them repeatedly to leave their work of rebuilding and return home.
A survey of church history frequently revealed that some of the biggest opposition to doing God's work at that point of history came not from outright opponents of The LORD or His values/teachings, but from the insider rather the outsider.
In times of intense opposition, today's verses inform readers not to be surprised, nor feel discouraged or give up. Readers are reminded that God is their ultimate source of protection. He is the one that enables. It is also a time to draw near to God.
Difficulties are not naturally welcomed. But they can be opportunities for a person to draw near to one another, to other fellow pilgrims, and also draw near to God through prayer and thinking about what God is trying to do in such a difficult situation. We believe that these new found answers bring spiritual maturity to the next level. Therefore, do not give up in the face of difficulties.