Prayer request for BB @ CCKSS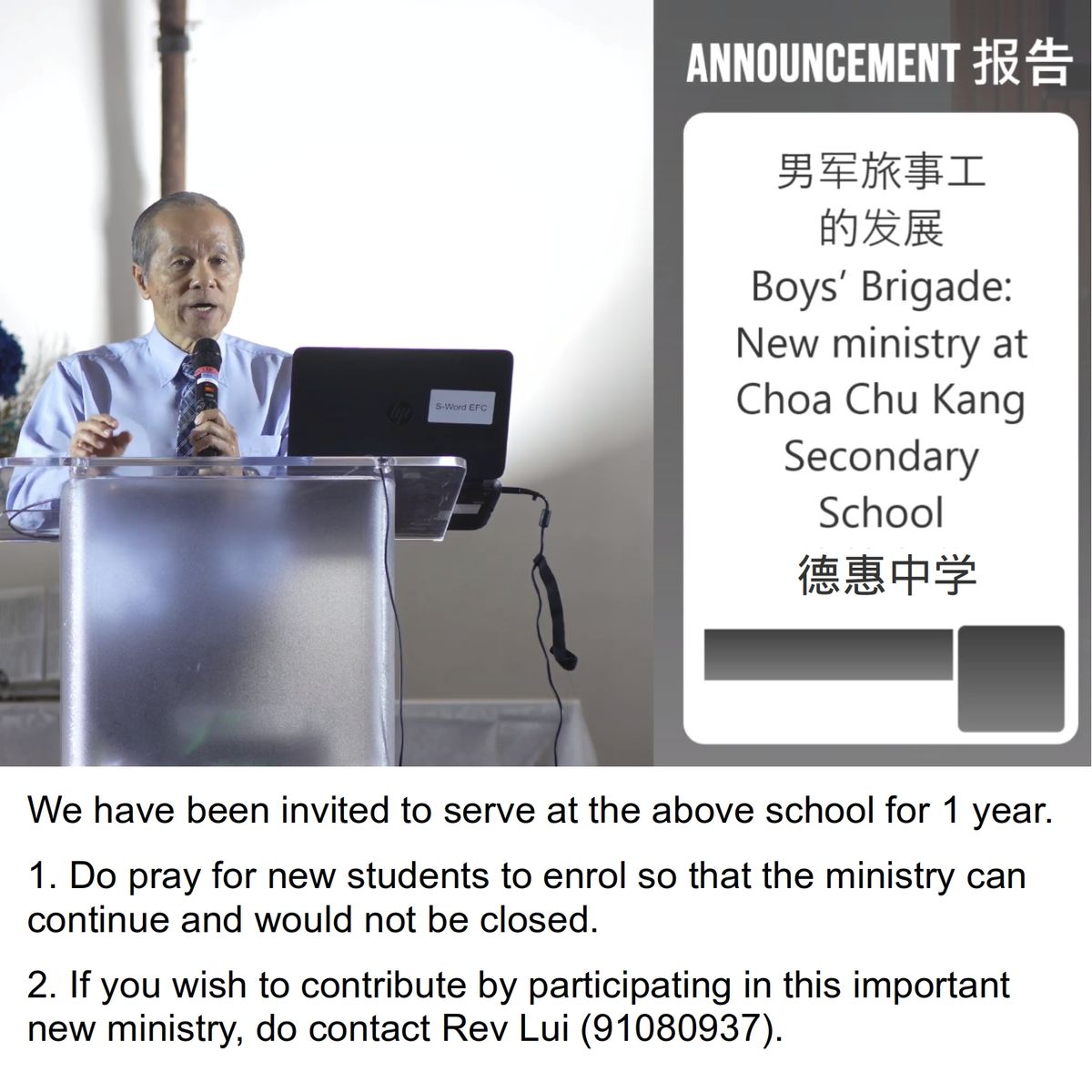 We have been invited to serve at the above school for 1 year.
Do pray for new students to enrol so that the ministry can continue and would not be closed.
If you wish to contribute by participating in this important new ministry, do contact Rev Lui (91080937).