QT: *Resisting Intimidation: Nothing New* Nehemiah6:1–14 Week 30: 18/07/2023. Tue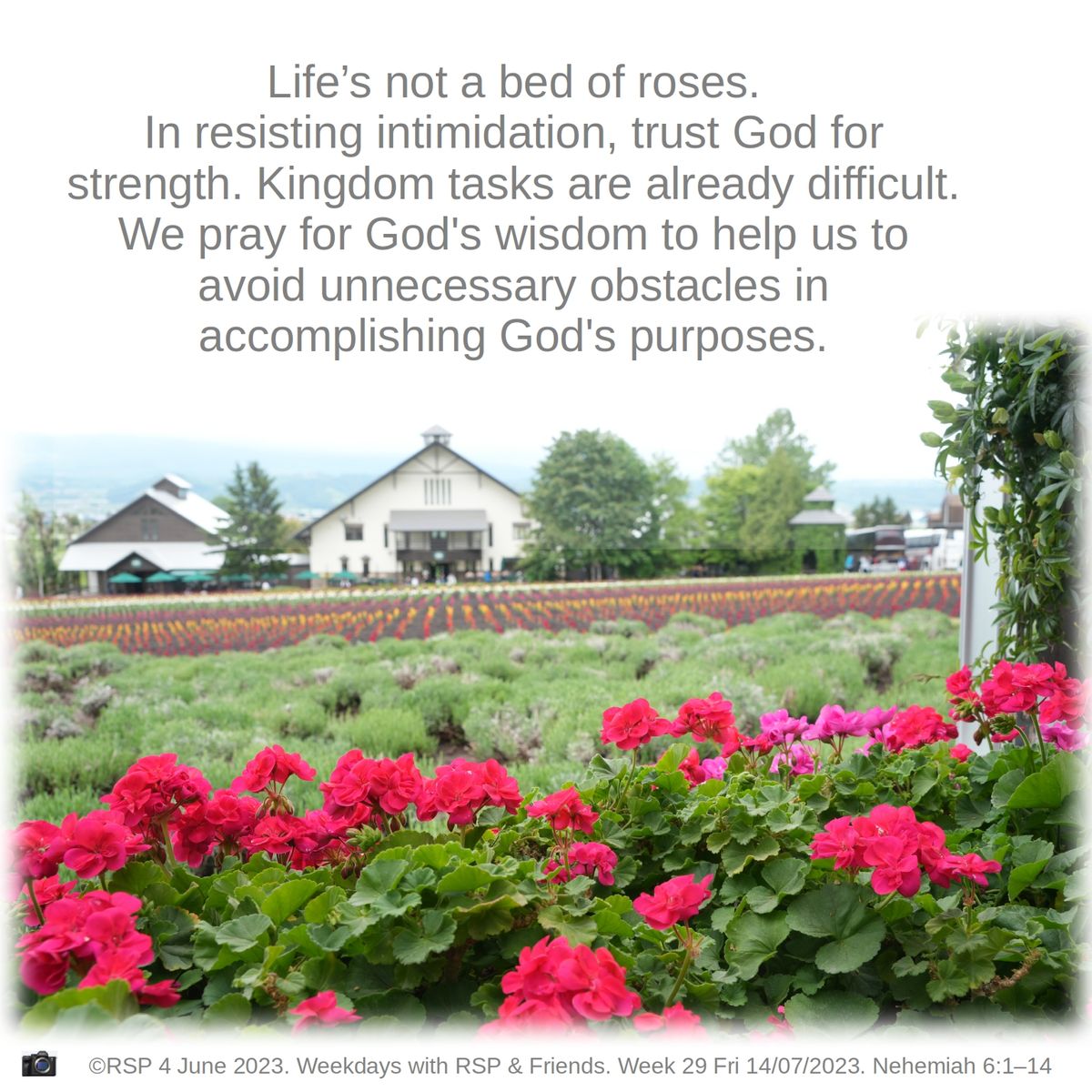 Resilience building includes taking up the blows from intimidation.
Nehemiah 6:9 For they all wanted to frighten us, thinking, "Their hands will drop from the work, and it will not be done." But now, O God, strengthen my hands. (ESV)
Nehemiah did well. Even his enemies could see the results and therefore intended to do Nehemiah harm (6:2). In fact, his opponents were persistent, attempting "four times in this way" (6:4).
What could a leader of God's people do? Nehemiah sought God to "remember" (6:14). Nehemiah had already taken precautions to avoid the traps set for him by people hired for that purpose (6:12).
APPLICATION: In resisting intimidation, trust God for strength. Kingdom tasks are already difficult. We pray for God's wisdom to be on us to avoid unnecessary obstacles in accomplishing God's purposes.