Devotion
QT: God is more important than other things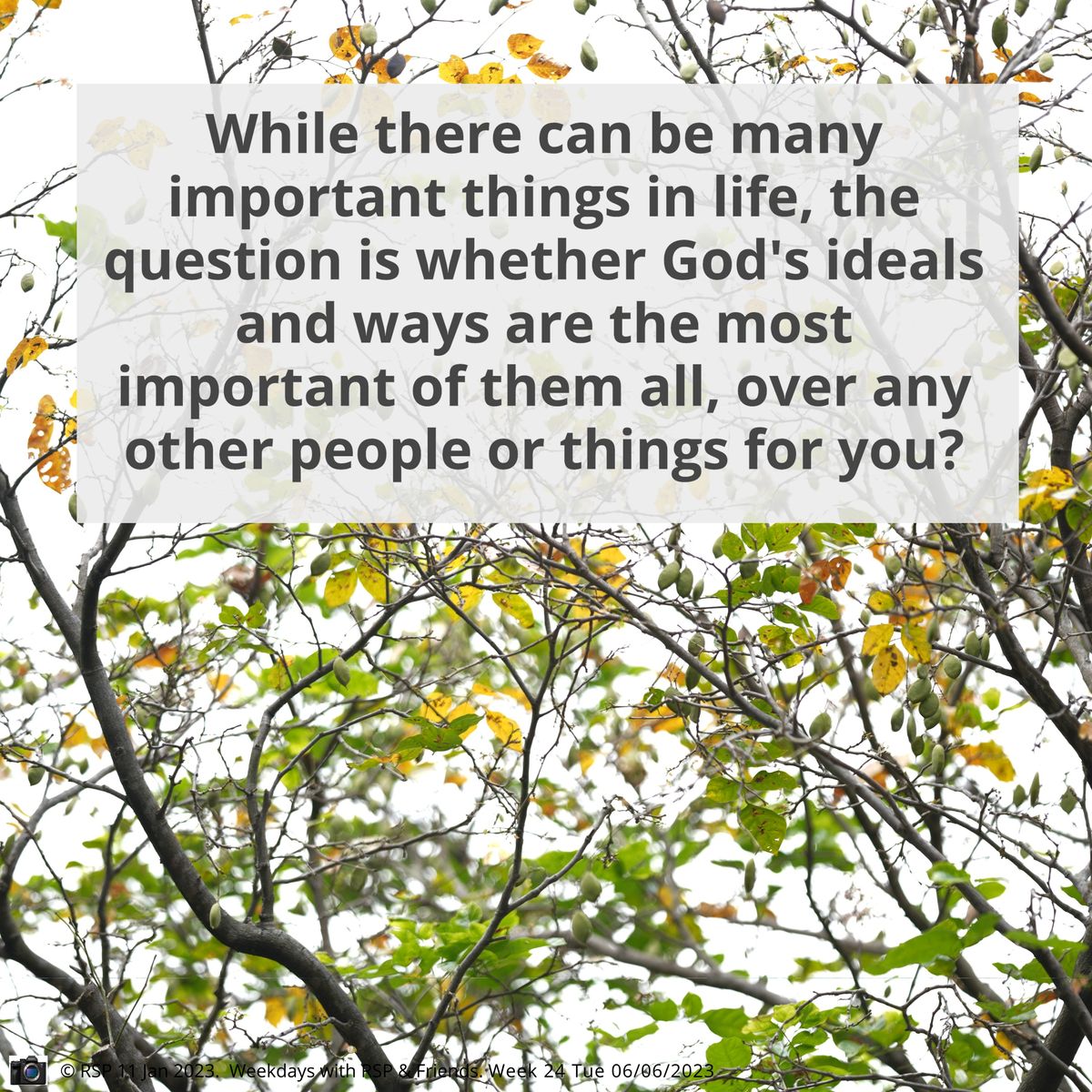 God is more important than other things
https://www.esv.org/Ezra10:1–17
Week 24: 06/06/2023. Tue
At a time when nationality (being an Israelite) was a defining characteristic of God's people, the marrying of foreign women in Ezra's time (whatever the economic benefits or social needs that may accrue) consisted of a breach of faithfulness and covenant to God.
We saw that Ezra and his community committed much time and energy to this—they "prayed and made confession, weeping and casting himself down before the house of God, a very great assembly of men, women, and children, gathered to him out of Israel, for the people wept bitterly. (Ezra 10:1b, ESV)
Their remedial action was thorough—
(1) they wept bitterly,
(2) covenanted to take remedial action (10:3),
(3) co-operated with their leaders and gave encouragement in the rectification (10:4),
(4) they started with leaders ("leading priests and Levites and all Israel") to take the oath (10:5),
(5) Ezra himself fasted and prayed through the night (10:6).
(6) They examined the matter, from the "first day of the tenth month" to the "first day of the first month" (10:17)—many many days.
While there can be many important things in life, the question is whether God's ideals and ways are the most important of them all, over any other people or things for you?