Devotion
QT:Guarding knowledge & Dispensing Instructions Malachi2:7 Week 39: 22/09/2023. Fri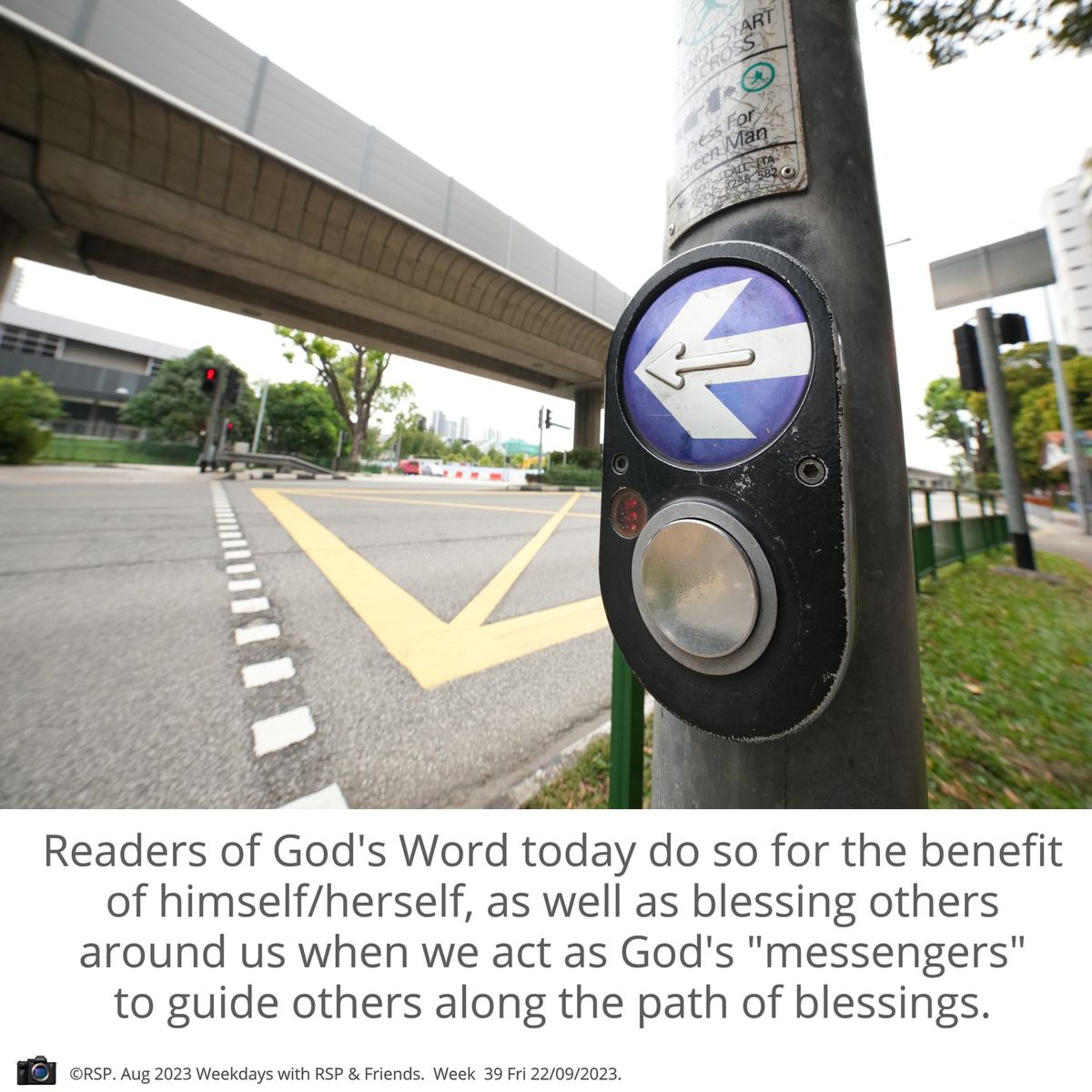 Guarding knowledge & Dispensing Instructions
https://www.esv.org/Malachi2:7
Week 39: 22/09/2023. Fri
Malachi 2:7 For the lips of a priest should guard knowledge, and people should seek instruction from his mouth, for he is the messenger of the LORD of hosts. (ESV)
All believers today have the status of "a royal priesthood" by virtue of God's choice (1Peter 2:9). Therefore the task of guarding knowledge applies to believers today, i.e., guarding God's will that have been revealed to His people. Are we storehouses of God's revealed will that are accessible by others?
The reference to lips point to the oral delivery of the laws of God. At the same time, people should seek instruction from priests. However, during Malachi's time, the priests "will not listen" nor did they "take it to heart" to honour God.
The reversal of roles from being "the messenger of the LORD" to one who placed obstacles in the path of others that are seeking God brought about another type of reversal—"I will curse your blessings" (2:2).
Readers of God's Word today do so for the benefit of himself/herself, as well as blessing others around us when we act as God's "messenger". May we continue to learn God's Word well, "guard" it, keeping it intact, and applying it without showing "partiality" (2:9), untainted and non-twisted by material gains nor corruption.