Devotion
QT: Mental Health: Hill & Town Day 01: Spiritual Balance Matthew 17:1 Week 38: 12/09/2023. Tue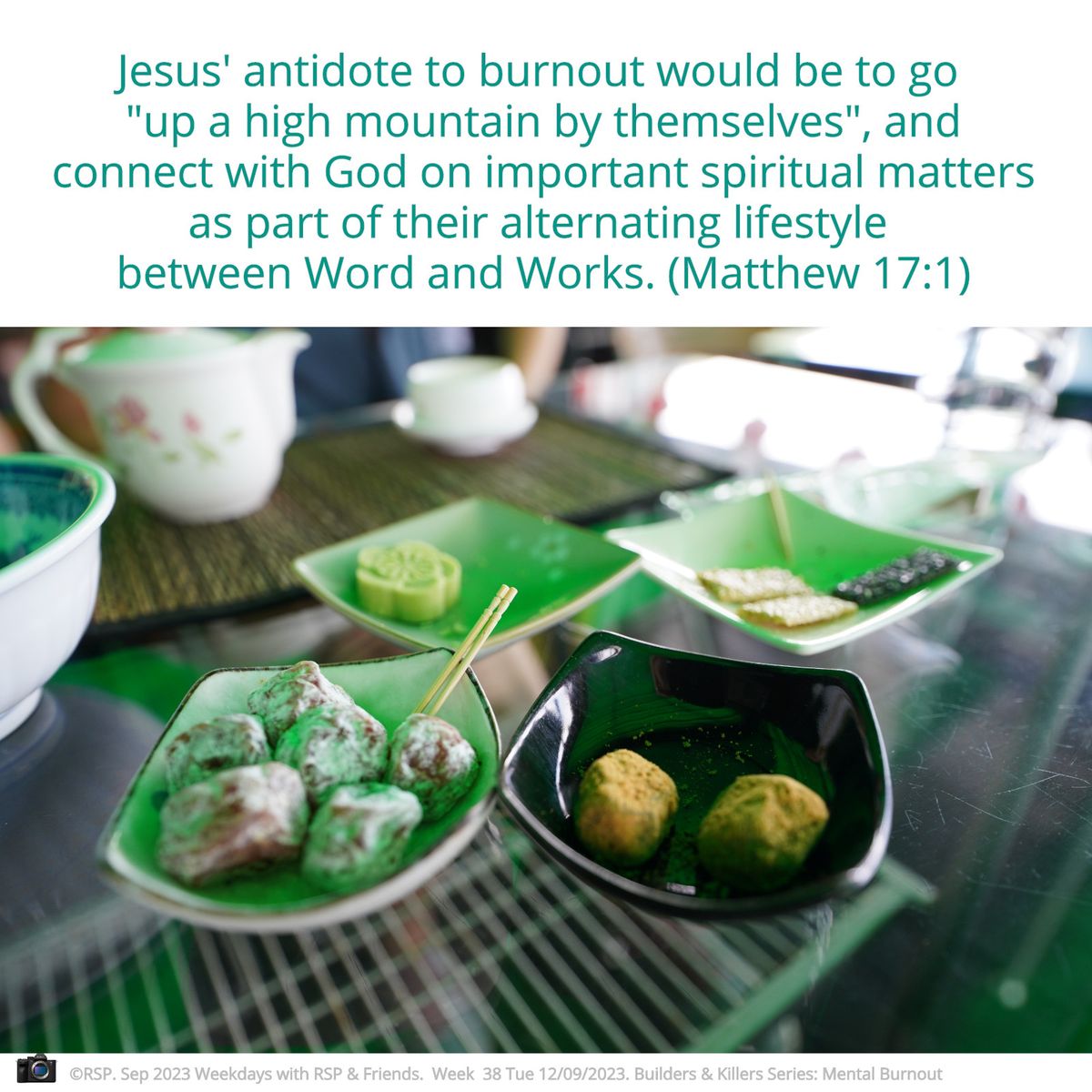 Mental Health: Hill & Town
Day 01: Spiritual Balance
https://www.esv.org/Matthew17:1
Week 38: 12/09/2023. Tue
The medieval monks led a balanced life-style for mental and physical health. So did Jesus during His time on earth.
Matthew 17:1 And after six days Jesus took with him Peter and James, and John his brother, and led them up a high mountain by themselves. (ESV)
Being alone is necessary, because humans are individual beings. Being in a community is also necessary, because humans were made to connect.
For the medieval monks, there might be a time of study and prayer (upward connection) and a time of service (impacting the world). This might translate into a practical timetable of (1) morning for Word and (2) after for Work down the mountain or hill into the towns.
Growing in the knowledge and experience of God is necessary so that out mental health and be informed by and supported by its Creator. It would be too presumptuous to expect mental health issues of all ages to be solved without reference to the One who created it.
On the other hand, the solely mountain people that do not go into town (e.g. in the afternoon to evening works, ministries and services in good deeds) isolate themselves and loses impact in the world that God had put us in.
Satan's trick would involve duping you into thinking that only one of mountain/town lifestyle was necessary. And when you have both, Satan's trick might involve you pressing on the accelerator so much that you go beyond the speed of your physical/mental capacity and burn-out.
Jesus' antidote to burnout would be to go "up a high mountain by themselves", and connect with God on important spiritual matters as part of their alternating lifestyle between Word and Works.