Devotion
QT: Move away from futility Nehemiah6:3 Week 30: 19/07/2023. Wed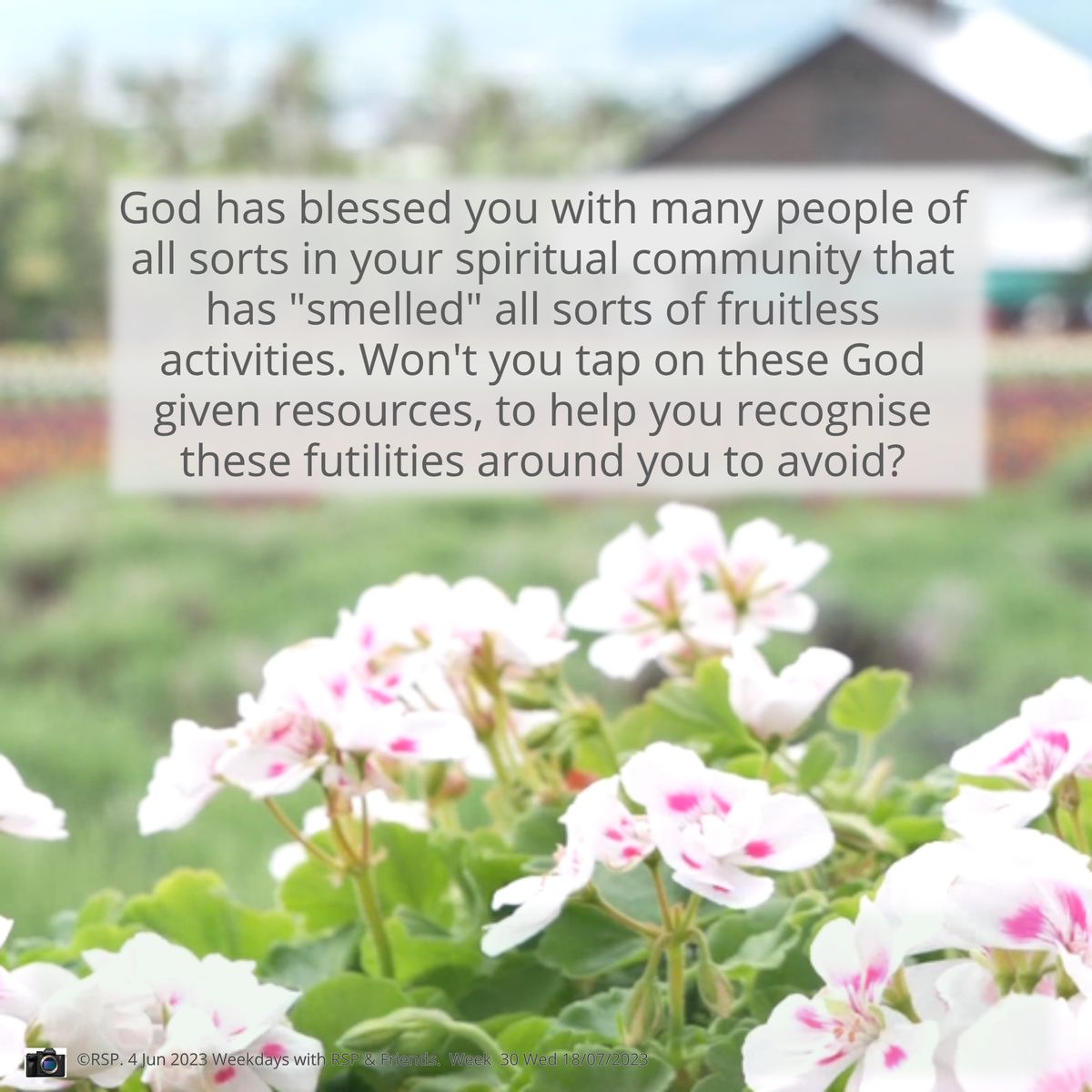 Avoidance of waste is the other side of the coin of efficiency in addition productivity.
Nehemiah 6:3–4 And I sent messengers to them, saying, "I am doing a great work and I cannot come down. Why should the work stop while I leave it and come down to you?" [4] And they sent to me four times in this way, and I answered them in the same manner. (ESV)
Nehemiah's opponent saw that a direct physical military assault might not work because Nehemiah and his community had repaired the wall until "there was no breach left in it" (6:1). The opponents now had to resort to other methods and tricks that had the same aim: disrupt God's work, by destroying the work or the workers themselves.
Helping those in need, the vulnerables in society, is the LORD's will. But once in a while, you might encounter a perceived "legitimate need" for you to attend to, like Nehemiah. He was invited to gather at "Hakkephirim in the plain of Ono" (6:2). But Nehemiah saw through the seemingly plain invitation as an intention "to do me harm" (6:2).
Dangerous or fruitless activities might be camouflaged as legitimate needs of all sorts, and these are not easy to decipher. However, with the help of others in the community that God has put you in, the wisdom to avoid fruitless futility can be obtained and exercised more easily.
God has blessed you with many people of all sorts in your spiritual community that has "smelled" all sorts of fruitless activities. Won't you tap on these God given resources, to help you recognise these futilities around you to avoid?