Devotion
QT: The Contrite Heart Pleases God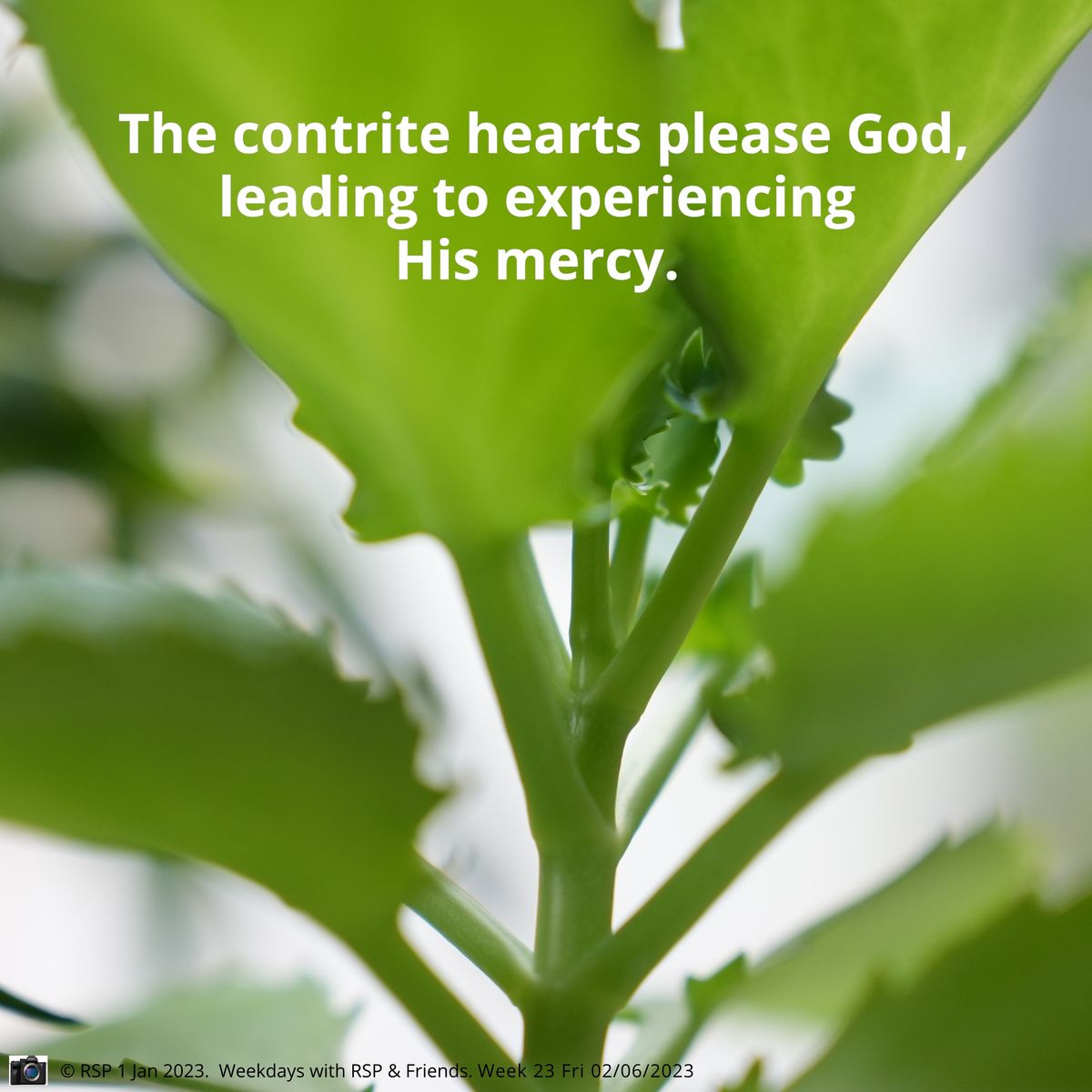 The Contrite Heart Pleases God
https://www.esv.org/Ezra9:1–15
Week 23: 02/06/2023. Fri
We saw in Ezra 9 that sincere confession of sin to God, accompanied by appropriate acts of remorse and grief, started Ezra's community on the path to experiencing His promised restoration.
The defensive congregation or church would likely not admit any wrong doings (focusing on building their spotless personal legacies). While many would expect a person to defend wrongful accusations to set things right, the robust evaluator would have to ask if he or she has never found any fault in himself/herself for a long period of time?
The amendments to the community in Ezra's time as regards their values on family life was an expression of faithfulness to him. Instead of life, the disobedient put themselves at risk of dissipation and destruction instead of experience God's promised restoration.
God is just and therefore He judges sin. He is also merciful, therefore inclined to forgive sin. His people would experience these aspects of God's nature (experiencing God!) if they recognize the seriousness of sin before God and how it grieves and angers Him. Yet at the same time, the contrite hearts please God, leading to experiencing His mercy.
Since many are skilled in expecting mercy, we would do well to be similarly skilled in the skill of repentance before the Holy God.