Devotion
QT: Understanding & Obeying God's Law Brings Joy Nehemiah8:1–18 Week 31: 25/07/2023. Tue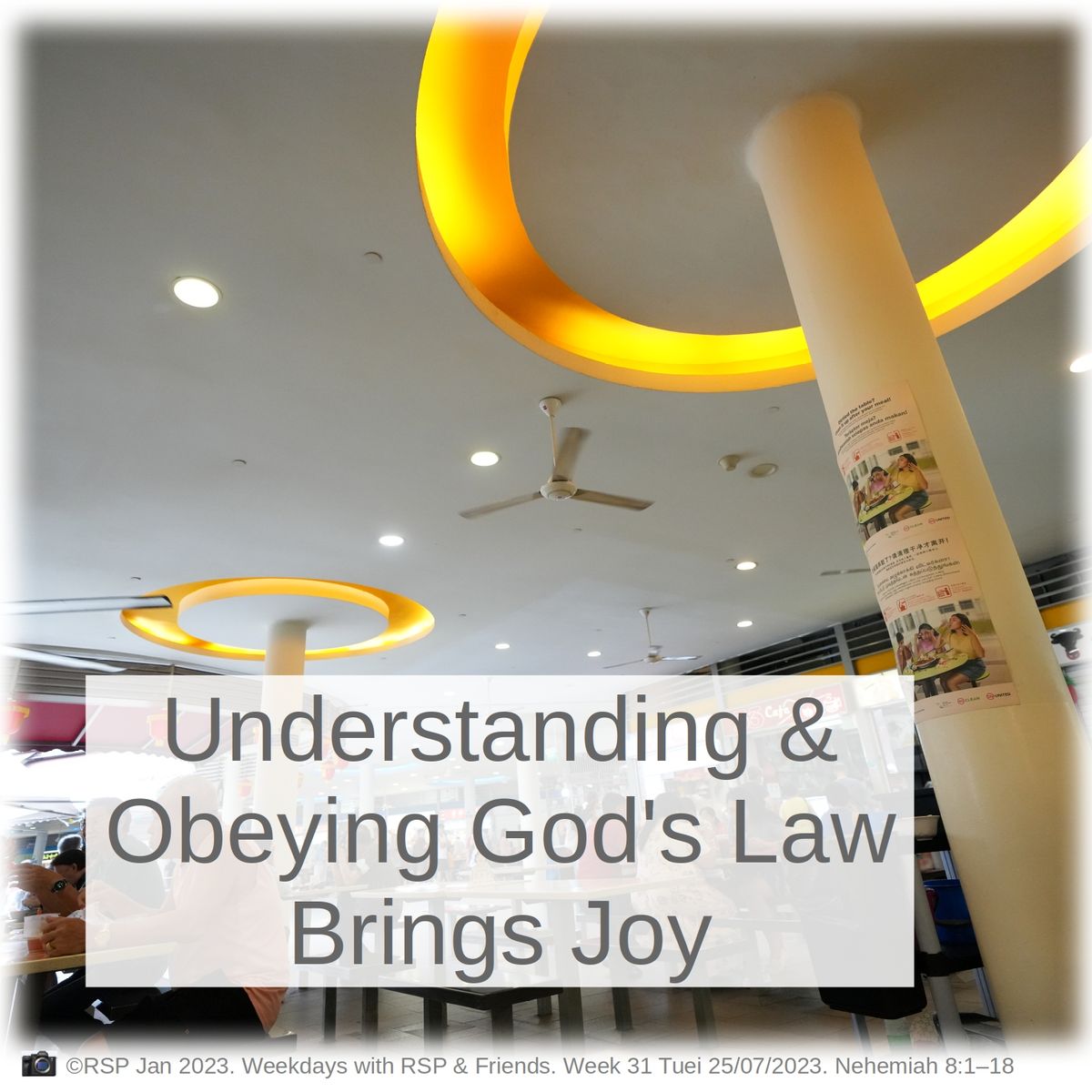 Understanding & Obeying God's Law Brings Joy
https://www.esv.org/Nehemiah8:1–18
Week 31: 25/07/2023. Tue
What an occasion. They gathered "as one man" in unity to read from the "Book of the Law of Moses" near the Water Gate square in the old city of Jerusalem.
Nehemiah 8:5–6 And Ezra opened the book in the sight of all the people, for he was above all the people, and as he opened it all the people stood. [6] And Ezra blessed the LORD, the great God, and all the people answered, "Amen, Amen," lifting up their hands. And they bowed their heads and worshiped the LORD with their faces to the ground. (ESV)
Neglect of God's law had caused deviant behaviour among God's people, ultimately ending in idolatry, sexual immorality, decay and dissipation of society and its institutions.
Exile was the expected economic, social and political consequences of wanton living. Exile was also the predicted consequence of Deuteronomy's warnings against disobedience.
The returnees regained their joy and freshness of worship as they focused on God's Word again.
(1) Time and place was set aside for Bible reading.
(2) "A wooden platform" (8:4) was erected to provide for better visuals, communication and sound projection for Scripture reading.
(3) Unity was from the heart, both inner qualities and also external—appointment holders stood both on the left and right o Ezra.
(4) People chose to respect and show reverence to God's laws, even before the laws of opened (8:5).
REFLECTION: Is such seriousness dealing with God's Word in your personal, family, CG, fellowship and worship calendars?