Devotion
QT: Uplift with power (1) Neh9:1–3 Week 34: 15/08/2023. Tue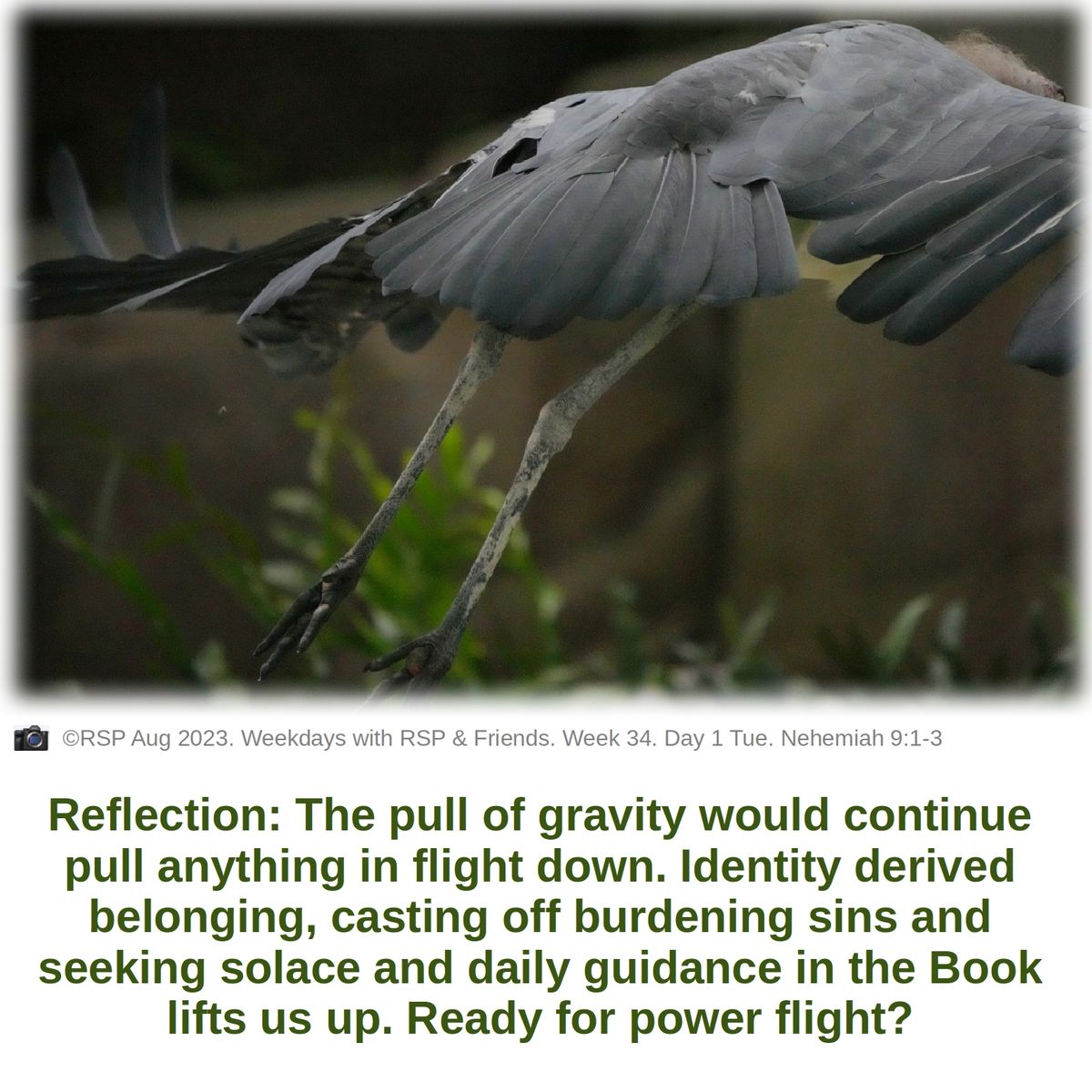 Uplift with power (1)
https://www.esv.org/Neh9:1–3
Week 34: 15/08/2023. Tue
Not all "uplift" formulae work. But the formula to lift up depressed emotions and spirit remained evergreen throughout the millennia.
First, the returned exiles recognised their own unique identities as God's people (Neh 9:1-2). This solved the ever present deed to belong. Belonging to a club or association or school had prior human interactions. Belonging to God's people required God's might works, election, and obedient human response.
Reflection: Have we forgotten how we came to be where we are?
Secondly, people of God stays close with the Book of the Law of the LORD their God (9:3). It's like eating on a daily basis, regardless of whether it is 3 dishes plus rice, or a long buffet spread. There should not be a time when you feel you have "arrived" and no longer need any of the essential ingredients in a balanced diet. Diet and exercise are to be present, and balanced. You can't hide nor escape the consequences or results.
Thirdly, the confessed their sins (9:3). Confessing sins moulds the soul to present realities in life–we are not perfect, so are the ones whom we might be sneering at or criticising. Confessing our own sins helps us to feel for the struggle of others, with eyes of empathy, and hands that seek to help lessen (not add to) the burden, with offers of genuine help.
Reflection: The pull of gravity would continue pull anything in flight down. Identity derived belonging, casting off burdening sins and seeking solace and daily guidance in the Book lifts us up. Ready for power flight?
... continue tom