Devotion
The Horizontal Proves The Vertical Malachi 3:5 Week 41: 04/10/2023. Wed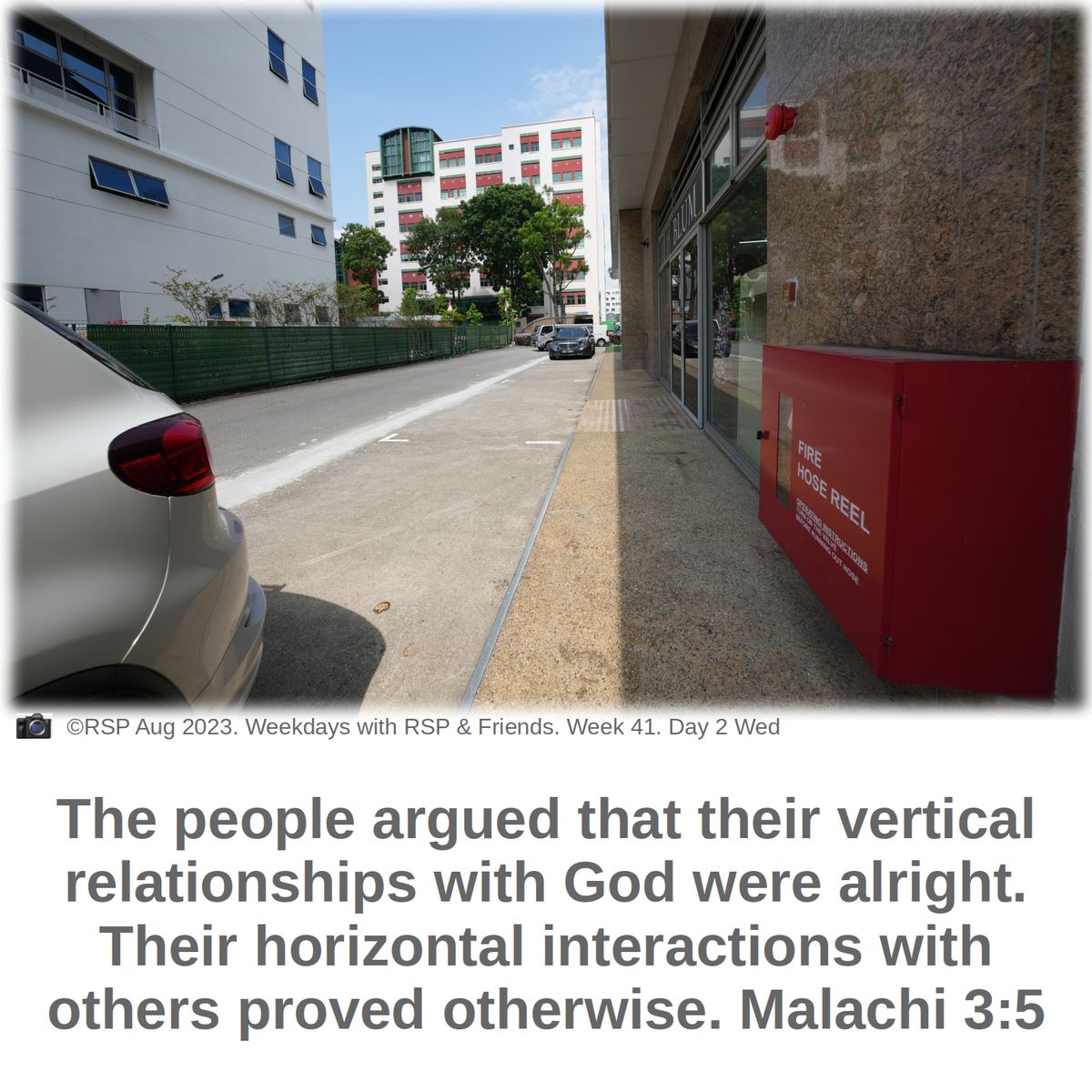 The Horizontal Proves The Vertical
https://www.esv.org/Malachi3:5
Week 41: 04/10/2023. Wed
The people argued that their vertical relationships with God were alright. Their horizontal interactions with others proved otherwise.
_Malachi 3:5 "Then I will draw near to you for judgment. I will be a swift witness against the sorcerers, against the adulterers, against those who swear falsely, against those who oppress the hired worker in his wages, the widow and the fatherless, against those who thrust aside the sojourner, and do not fear me, says the LORD of hosts. (ESV)
Their social dimension with others included engaging in sorcery (3:5), which detracts from an undivided reliance and dependence on God. A married man having sex with a non-wife was punishable by death–highlighting its seriousness of the action (even when the church is unable to carry out this capital punishment today).
Oppressions against the "hired workers" who depended on the pay cheques, and the defenceless "widow and the fatherless... the sojourner" were condemned.
Malachi did a thorough scan of both their vertical and horizontal relationships. Can today's readers also follow-up on the diagnosis and proceed with the treatment and rehabilitation plans?