Devotion
The LORD's power will move history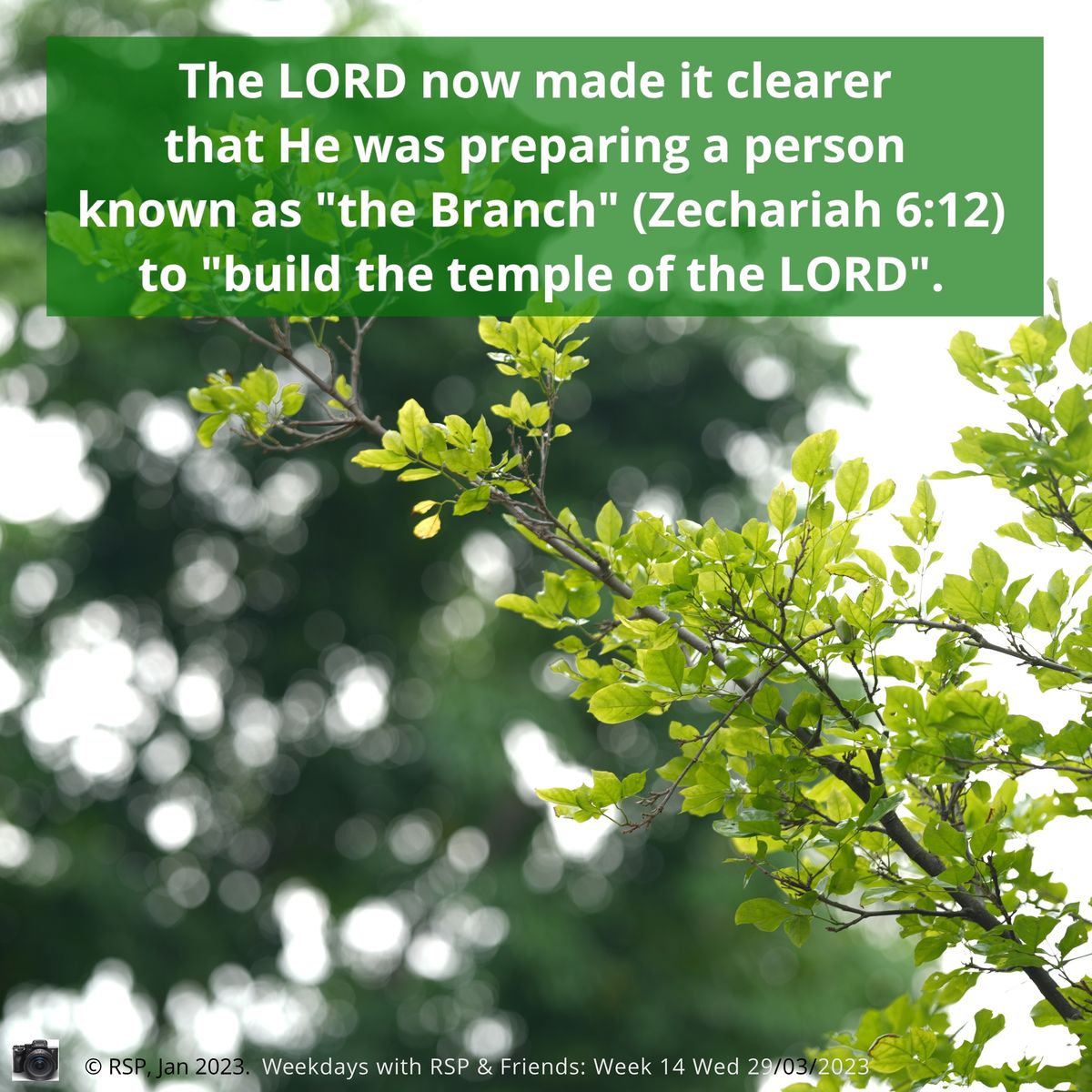 The LORD's power will move history
https://www.esv.org/Zech6:9—15
Week 14: 29/03/2023. Wed
We see the LORD's power in this historical development: the returnees (Heldai, Tobijah, Jedaiah and Josiah (6:9)) carried with them sufficient silver and gold to make crowns. This points to the amazing situation where the supply was from Babylon, of all places.
Secondly, the LORD now made it clearer that He was preparing a person known as "the Branch" (6:12) to "build the temple of the LORD". This person sits on the throne, yet shall be a priest at the same time (6:13).  Due to this merger of roles, there shall be no conflict between priests and kings. Not surprisingly, "the counsel of peace shall be between them both" (6:13). Jesus Christ fulfilled this prophecy of Zechariah's.
Thirdly, crowns (the Hebrew word is in the plural), made of gold and silver, or a combination thereof, shall be set on the head of Joshua as a prophetic act to merge the dual roles of priest and kingship (6:11). This crown shall be in the temple of the LORD "as a reminder" (6:14) thereafter.
This reminder is like a memorial, but for the future generations. When the prophecy comes to pass, onlookers shall then know the LORD's power. They will be awed by the fact that the LORD was indeed a God that is sovereign over all of history. That generation includes you and I.
To know and experience the power of God in a positive way, there was a condition attached for Zechariah's audience: "if you will diligently obey the voice of the LORD your God" (6:15). Will you do that today too?